Termo Plastic drinkers and troughs TTD 6523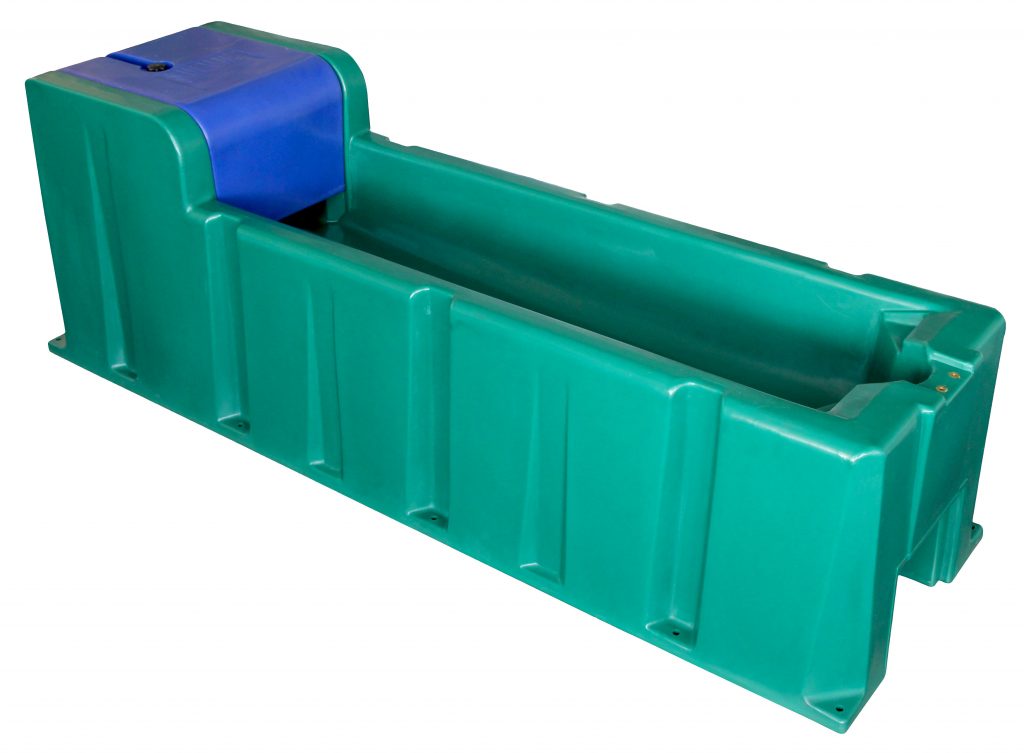 THERMO TROUGH DRINKERS Fully insulated double-walled trough drinker made of UV-resistant polyethylene to ground fixation.
Length 2.3 m contents approx. 160 L Water flow up to 40 L/min
Excellent insulation Frost-protected down to -10 C without additional heating and -30 C with heating element in valve housing in winter, fresh water in summer and best-in-class stability
The trough itself is conical and inclined, with a large drainage hole, ensuring quick discharge
Equipped as standard with SUEVIA MAXIFLOW float valve, providing a generous water flow of up to 40 l/min
Allows installation of max. three high or low pressure float valves enabling e.g. the use of warmed-up water from the milk cooling system (in case of 131.0738)
For adjustment or cleaning purposes of the float valves the insulated cover can easily be removed without tools
With holder for a drainage tube (tube DN 125 has to be provided by customer)
To prevent that the animals are jumping into the trough, an anti-jump protection bar (provided on site) must be installed above the trough!
Thermo Trough Drinker Model 6523 is frost-protected down to -10°C due to insulation and without additional heating! With heating element frost-free down to -30°C in the valve area!
VT Big Volume 200-1500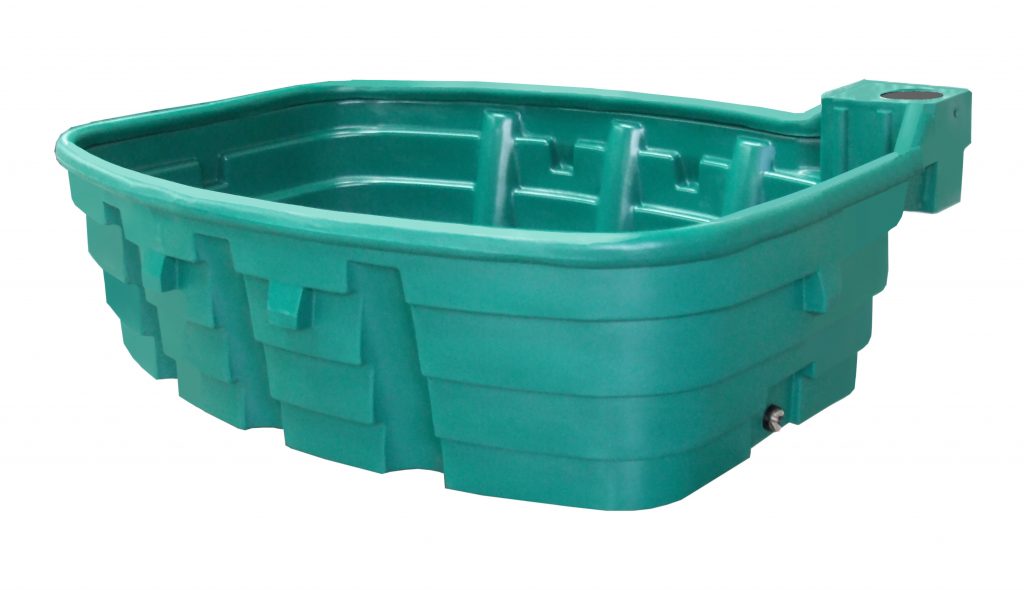 Termo plastic Pasture drinkers bath capacities from 200 to 1500 liters.
Inturned edges to prevent transfusion and splashing water
For automatic entry of water possible additional connection membrane float valve
Big volume pasture troughs for water supply of groups of animals on pasture
Made of high-quality UV-resistant polyethylene
Internally rolled rim, no water spillage
Large drain hole ensures quick and easy drainage, as well as cleaning
WT 200 and WT 400: with lateral fixing loops for better mounting on pasture
WT 400 – WT 1500: Oval form enables more animals to drink simultaneously and even being loaded on transporters
For automatic filling: subsequent installation of membrane float valve (Order Ref. 131.0671) or low pressure float valve (order Ref. 131.0675)! In case of WT1500 also MAXIFLOW float valve (Order Ref. 131.0700) or low pressure float valve
TERM 630 40L
Frost protected sufficient water supply of approx.20 big animals
Recommended quantity of animals in case of minus temperature at least 10 animals.
Termo plastic trough drinkers. with one ball drinking place
Sufficient water supply of approx. 20 big animals, horses / cows
Recommended quantity of animals in case of minus temperatures at least 10 animals
Armored hose and socle sealing in scope of delivery
Contents 40 l
TERM 640 75L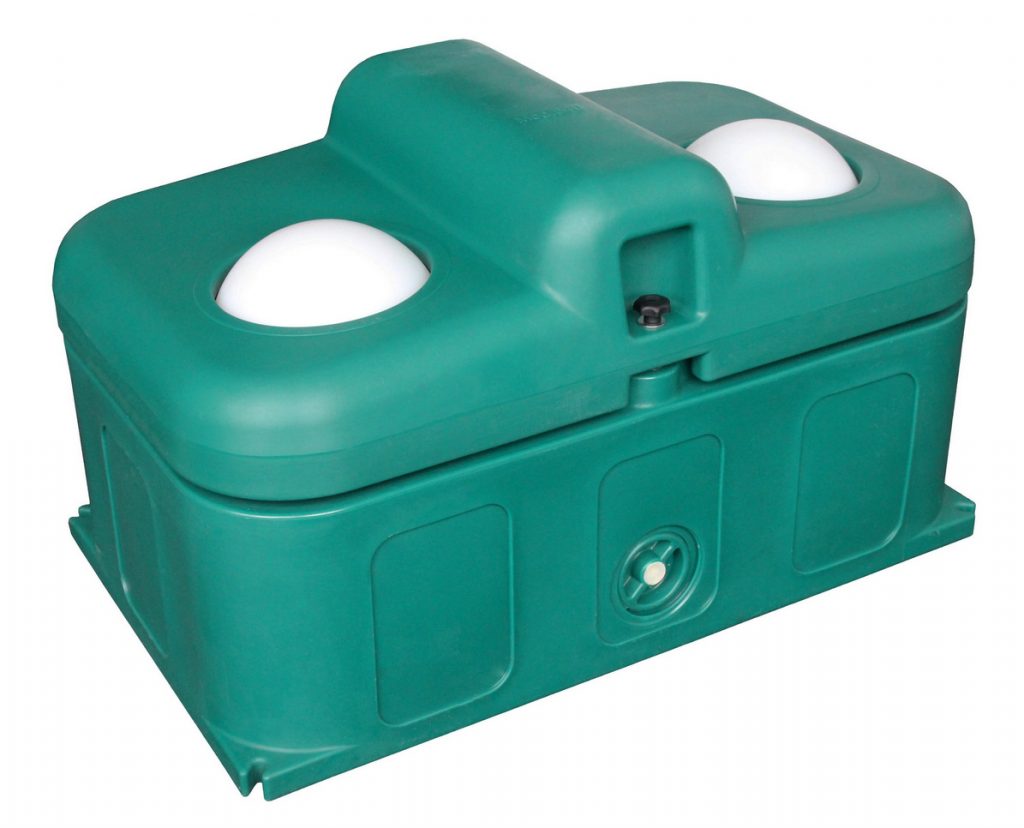 Frost protected sufficient water supply of approx.40 big animals.
with two ball drinking places
Sufficient water supply of approx. 40 big animals, horses / cows
Recommended quantity of animals in case of minus temperatures at least 20 animals
Armored hose and socle sealing in scope of delivery
Contents 75 l