Manure scrapers for alley in barn

Manure Scrapers FS2 Flap scraper for channels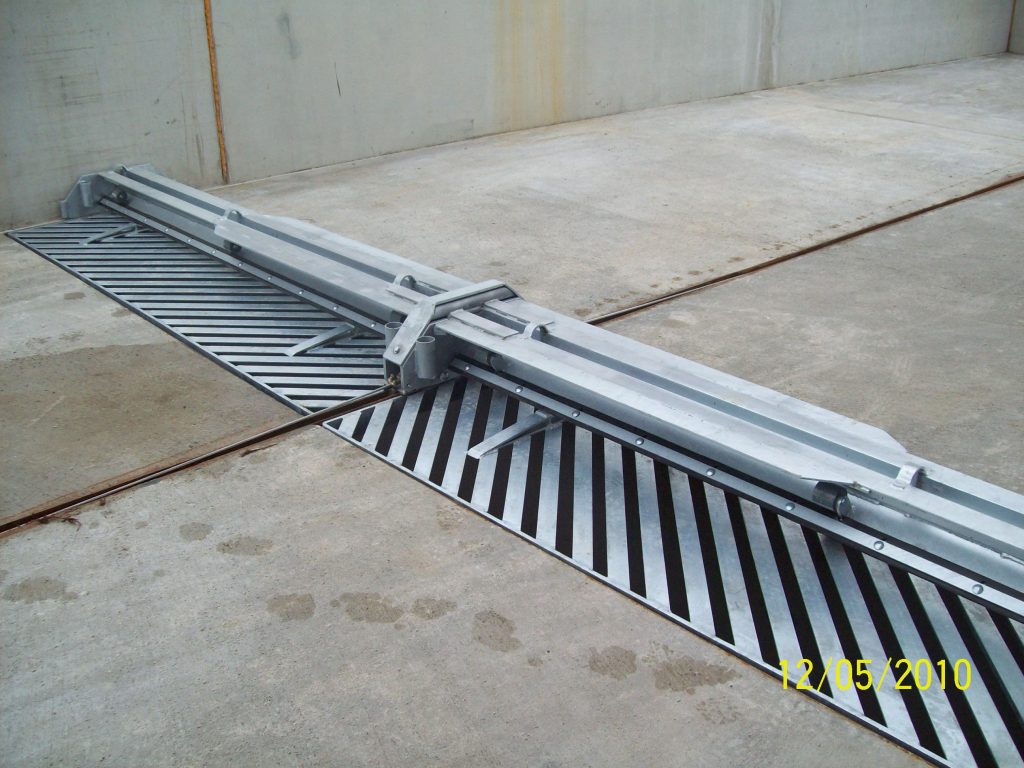 2 side flap scraper for Middle guidance/ Solid construction in galvanised steel
Cleaning the gangway in both directions with one scraper!
Delivered as standard with lateral wings, which are ensuring clean borders and compensate the difference in width of the gangway.
FS Flexible Manure Scraper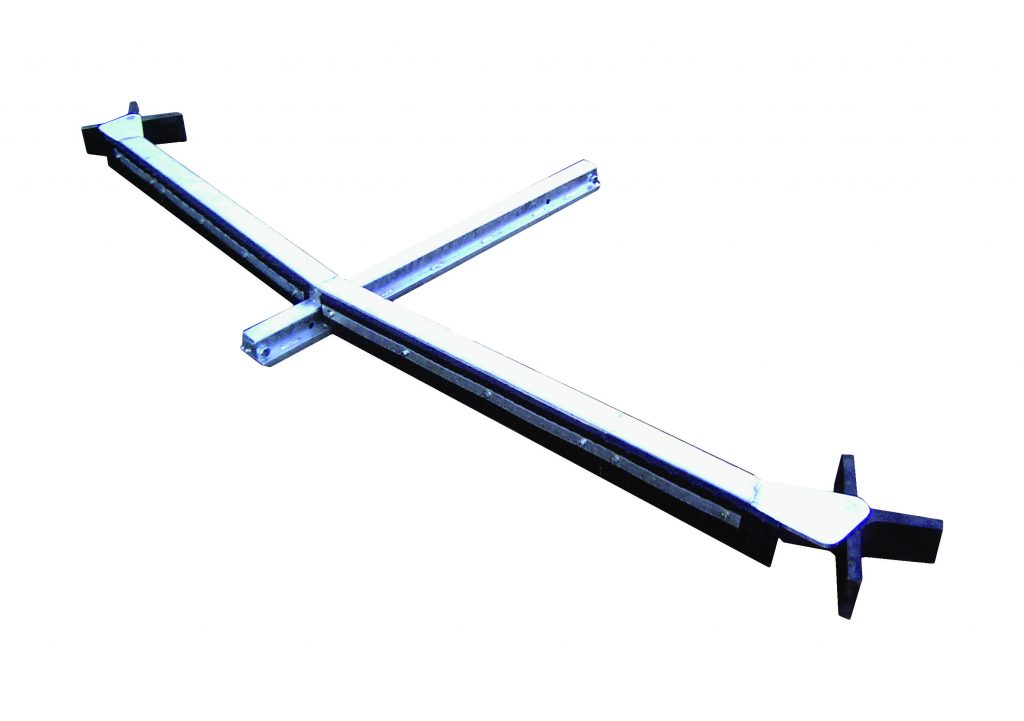 FLAP Scraper Solid and heavy construction, in galvanised steel with lateral wings
Lateral flaps are opening automatically on the way backwards
Due to its flexible construction this scraper adapts automatically to the gangway
Also available as flap scraper for gangways equipped with rubber mats and without middle guidance.
V type scraper
The V-Shape Scraper is best suited to clean narrow alleys or when manure dries fast. Best suited to clean narrow alleys or when manure dries fast. Can be adapted to clean an alley that varies in width. Available with floor mounted or groove guided draw bar. Available with steel blades or flexible urethane blades that can be adjusted to compensate wear. Several draw bar accessories available for concrete alley, rubber flooring and sand bedding. V-Shape bidirectional scraper is designed for a free stall barn having a cross gutter in the center and one scraper per alley.
Solid scraper construction, in galvanized steel
Heavy version: no need of filling the scraper with concrete
V-form of the scraper allows the animals simply to step over the scraper
When the scraper is moving backwards the animals can just pass on the side
Adapts to gangways of different width
Very good for cleaning the gangways with straw bedding
Available as two-side V-
VS V type Manure Scraper
V Form Scraper for middle guidance / Solid scraper construction, in galvanized steel Heavy version
V-form of the scraper allows the animals simply to step over the scraper
Adapts to gangways of different width
Very good for cleaning the gangways with straw bedding
Available as two-side V-form scraper for gangways with a discharge into a cross channel in the middle

Manure Scrapers SLS Scrapers for under slated floors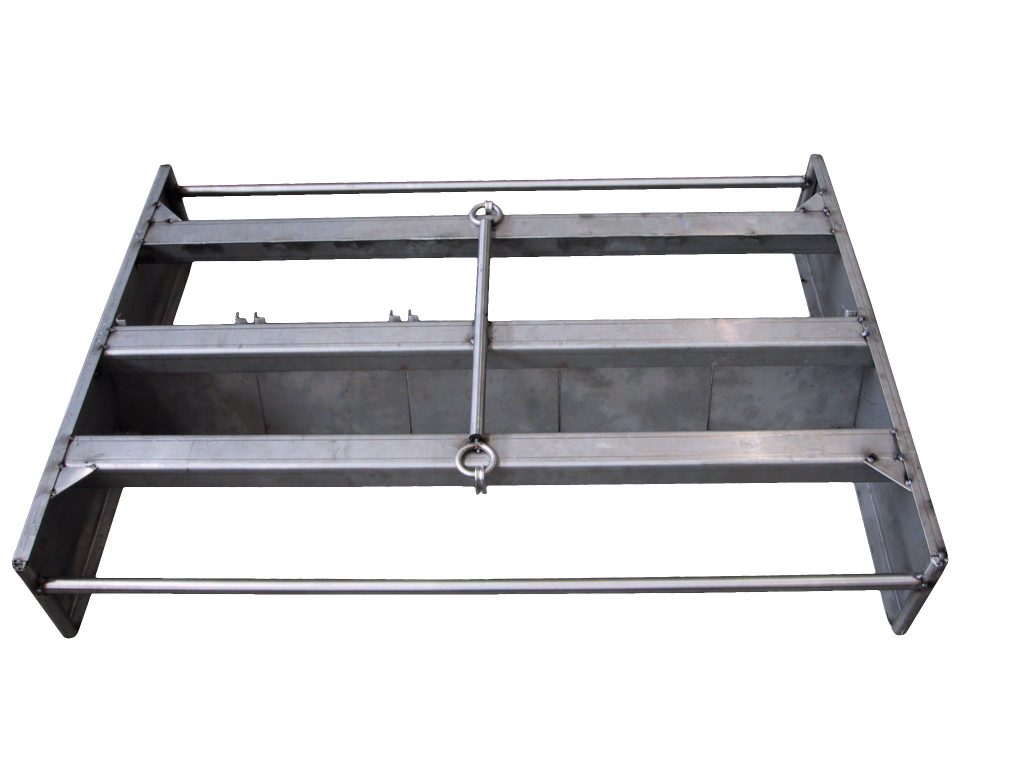 Scaper for slated floor Solid construction in galvanised steel
This scraper cleans the slatted floor in both directions. Rubber lips are pushing manure into the manure channel
With rubber star devices on both ends for cleaning the borders of gangways
Special plastic rope light weight, safely use in gangways